Artisan stands for something. It's not nutrients, calories or 'likes'. It's more classic than that. Simpler.
It's about good food. That's food with a story and service, not science. It's honest. It's food you'll remember next year. It's a dinner you'll tell your mum about. Or better yet. Bring her to. The ocassion might pass but you want the memory to last.
It's not quick. It doesn't make the most 'sense'. We work with people who understand the why; not the what. Everyone can cook and serve but not everyone understands the importance of 63% chocolate.
Open for breakfast, lunch and dinner, Artisan is a culinary experience you should not miss.
---
Check out our DINE MENU, our BURGER 'Buck & Duck' and COCKTAIL 'Bohemian Ly-Cu'
Artisan Dining House has two awesome events this year:
Fri 18th August, 6pm - late
Enjoy a five-course wine-matched dinner at Artisan Dining House with Executive Chef MacLean Fraser and Scott McNeil from Awatoru Enterprises. The evening will showcase wild produce from the land and sea including locally caught seafood and wild venison matched with Wellington wines. This relaxed, interactive meal will include Q&A and images of MacLean and Scott's hunting adventures throughout the Wellington region.
$180 per person | Tickets available from ticketek
Fri 25th August, 6pm - late
Join Artisan Dining House to sample some of Aotearoa's greatest hits… but not like your nana made. This five-course dinner of classic New Zealand fare re-invented for 2017 is matched with Wellington regional beverages, accompanied by good music and traditional Kiwi hospitality for a trip down memory lane with a contemporary twist.
$160 per person | Tickets available from ticketek
---
WORLD OF WEARABLE ARTS pre show menu
Thurs 21st September - 8th October
Enter another world, where fashion, art and theatre collide when the World of WearableArt™ Awards Show comes to Wellington.
Artisan Dining House offers a pre-show menu, $49 per person including a glass of regional wine. Bookings essential, tables available from 5pm.
---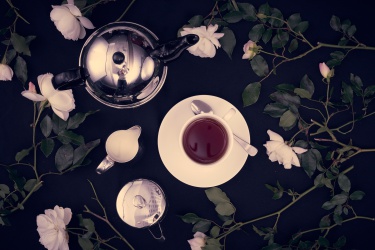 TWG Tea, which stands for The Wellbeing Group was established in Singapore in 2008 as a luxury concept that includes tea rooms, retail and international distribution. A veritable tea institution, TWG Tea is passionate about sharing its expertise and has become a point of reference for tea lovers thirsty for knowledge.
Artisan offers a range of High Tea options with delicate sweet and savoury treats to compliment our extensive range of TWG teas. Served Friday to Sunday, contact us to book your High Tea soon. (24 hours notice required, minimum of two pax).
Visit us in the lobby bar and cafe anytime to try one of these delicious teas.
---
Please visit our Facebook page and LIKE us to keep up with events, images, menu specials and more.

For bookings please submit your requirements in the fields below, email (within 12 hours) or call us 04 462 3770
---