The 2nd of June marked the 25th Anniversary of the Hotel Concierge Society Les Clefs d'Or New Zealand. Les Clefs d'Or (translated as The Golden Keys) is a professional association of hotel concierges in every corner of the world. Recognisable by the crossed gold keys on their collar, members of the elite society are committed to professional development and driven to setting new standards for guest service.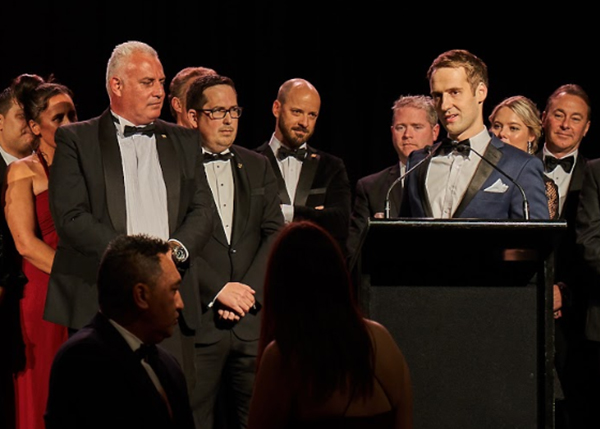 Jan Svaty receives the Derek Fenn Award

To mark the auspicious occasion, the society awarded the inaugural Derek Fenn Award during their glittering Anniversary Ball. The coveted honour, open to members of Concierge departments throughout New Zealand who are not yet members, is named after the founding member and the first president of Les Clefs d'Or New Zealand, Mr Derek Fenn.

We're incredibly proud to announce that the prestigious award was granted to our very own Jan Svaty in recognition of his long term commitment to the industry, excellence within his role and his unflinching desire to meet and exceed our guests' expectations.

We wish all those nominated the very best and to Jan, all the support he may need to join our Chief Concierge, Ingmar Becker, as a member of Les Clefs d'Or in the future.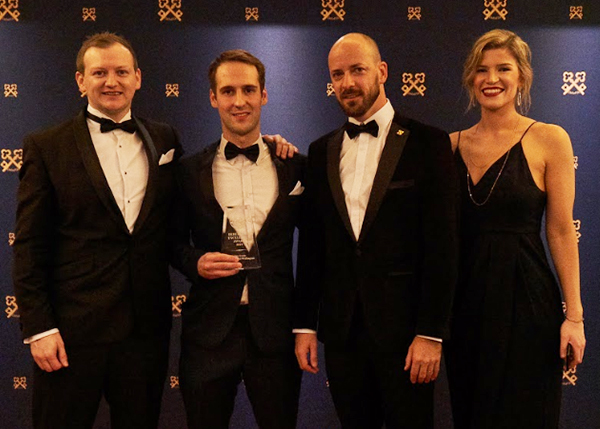 Front Office Manager - Sean Worner, Jan Svaty - Concierge, Ingmar Becker - Chief Concierge, Ella Blake - Assistant Hotel Manager